June 13, 2019
Category:

MNF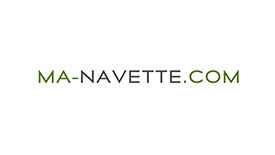 Ma-Navette continues its growth by announcing the exit of Maroc Numeric Fund from its capital and the entry of Glen Invest as a new investor. The operation was managed by the investment bank Burj Finance.
Ma-navette, a leading player in passenger mobility for companies and individuals, started its ride-hailing services with individuals and then diversified into the B2B transport market with the acquisition of a first-rate corporate clientele. The company, created in 2010 by Mr. Samir Bennani, has a fleet of more than 130 vehicles and has distinguished itself from the competition by combining conventional transport with major technological innovations that offer its users a unique customer experience on the market. In partnership with international players – car manufacturers and technology developers – the company is actively involved in the search for mobility solutions.
Aware of the opportunities offered by the market and its added value for its various customers, the company is pursuing its development by welcoming Glen Invest as a new investor.
Glen Invest, is partnering with this Moroccan success story to support the company's management in its desire to consolidate its position on the Moroccan market and to consider a medium-term expansion in the MENA region.
This investment will be achieved through a capital increase and the acquisition of the shares of Maroc Numeric Fund (MNF), investment fund, and will strengthen the majority shareholder, Mr Samir Bennani, in his vision for the company.
Since Maroc Numeric Fund acquired a stake in the company in 2015, Ma-Navette has been able to increase its turnover tenfold, thus becoming a key player in the sector. The fund's objective of transforming Ma-Navette from a nascent startup into a solid and growing company has been fully achieved.
Through this acquisition, Glen Invest confirms its willingness to participate in the development and growth of promising SMEs and start-ups in Morocco, particularly through investment in disruptive companies such as Ma-Navette.
The operation was led by Burj Finance, an independent investment bank created in 2011 and operating in the Corporate Finance business lines.
About Glen Invest
Glen Invest is an investment company specialized in medium and long-term equity investments in promising and innovative companies, in which it plays an active role as a first-class shareholder.
Glen Invest aims to contribute to the emergence of Moroccan success stories, by encouraging value creation through the long-term development of its assets by placing innovation as the cornerstone of their development. It implements long-term development strategies by actively encouraging companies to make investments that generate growth and profitability in order to consolidate and expand their positions.
In addition to funding, Glen Invest provides companies with the experience and know-how accumulated by its managers in different sectors of activity.
About Maroc Numeric Fund
Maroc Numeric Fund is a public-private investment fund, created in 2010, dedicated to investments in Moroccan technology start-ups. It includes in its round table the Moroccan Government (through MITC, the management company of the Technoparks), Attijariwafa Bank, the Banque Centrale Populaire, BMCE Bank and CDG Développement.
Since 2018, a new fund "Maroc Numeric Fund II" has taken over the first fund, which has been fully invested, pursuing the same investment strategy in innovative Moroccan technology start-ups.
For more information, visit www.mnf.tudioweb.com
The participants in the operation were :
Investment bank : Burj Finance
Legal advisors : LLSCA Counsel – represented by Ms. Ahlam Lamrabet / Hilmi Law Firm – represented by Mr. Rachid Hilmi
Financial Due Diligence: Boughalleb Partner