September 25, 2023
Category:

Investment, MNF II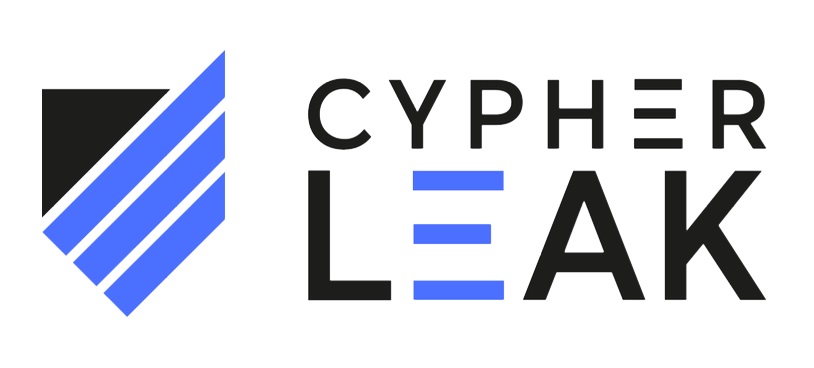 Cypherleak, a pioneering cyber risk monitoring and scoring startup, has closed a US$750,000 seed round from investors based in Abu Dhabi, Morocco, and Qatar. This investment from entities including Maroc Numeric Fund II and Qatar Insurance Company will help drive Cypherleak's expansion across the Middle East and Africa.
Cypherleak specializes in simplifying advanced risk monitoring for smaller companies, eliminating the need for extensive cybersecurity technical expertise. By utilizing only the domain name, Cypherleak allows companies to track their leaked passwords and information on both the Public web and Dark web, enables them to identify the full extent of their attack surface and identifies vulnerabilities affecting their infrastructure. Furthermore, Cypherleak employs Machine Learning and advanced risk models to deliver customized security ratings based on many cyber risk factors tailored for each customer.
Since its launch in April 2022, Cypherleak has rapidly established itself as a critical player in the cybersecurity industry. The company has successfully sold subscriptions to over 1000 corporate end-users across Europe and the MENA region, focusing on SMEs, often priced out of enterprise cybersecurity products. Cypherleak streamlines the process for smaller companies to deploy advanced risk monitoring without the need for deep cybersecurity technical knowledge.
Mohamed Amine Belarbi, Founder and CEO of Cypherleak, said: "The funding injection will enable us to accelerate our expansion across the Middle East and Africa, fortifying our position as a leading player in the rapidly evolving field of cyber risk management and ratings. With the backing of these strategic investors, Cypherleak is well-positioned to continue developing cutting-edge technologies and delivering unparalleled cyber risk insights to businesses and organizations across the region and the world."
"Cyber security risks are a serious threat for MENA SMEs who are mostly unprepared to face this new reality. Thanks to their strong experience, Mohamed Amine and his co-founders are building a strong and user-friendly platform that is able to address these serious threats, and help MENA SMEs get insured accordingly. We are thrilled to invest in Cypherleak and help the team open their African regional office in Morocco, which will be mainly dedicated to R&D"  says Dounia Boumehdi, Managing Director of MITC Capital, the management company of Maroc Numeric Fund II.
One of the most compelling use cases for Cypherleak's technology is cyber insurance underwriting . Cypherleak's cyber risk scoring enables insurers to accurately assess the cyber risk of prospective cyber insurance applicants, revolutionizing how cyber insurance is underwritten in the MENA region. Furthermore, Cypherleak's cyber risk monitoring capabilities empower insurers to provide continuous value-added risk monitoring and mitigation services to their cyber-insured customers throughout the coverage period. Cypherleak's relevance to the Insurance space was further confirmed when the company was declared winner of the MENA Insurtech Summit 2023 in Doha, Qatar.
"Cyber security is a growing topic in the MENA region. SMEs are among the companies that are the most vulnerable. Cyber insurance for SMEs is already needed and is poised to grow in the months to come. Cypherleak has demonstrated its ability to understand these new challenges. QIC Digital Venture Partners is thrilled to invest and leverage Cypherleak's cyber security capabilities to empower its cyber insurance practice." says Lars Gehrmann, Group Chief Digital Officer at Qatar Insurance Company (QIC).
"Amine has an extensive experience in cyber security in the region. Along with a strong team, he is building an easy to use cyber security solution for SMEs, and is demonstrating a growing traction in the MENA region and beyond", says Othmane Bennis, Head of CVC at DVP. He adds "the SME cyber insurance market opportunity to come in MENA will be as huge as the one witnessed in the US and Europe".
While Cypherleak's holding company is in Delaware, its Middle East regional office is based at Hub71, Abu Dhabi's global tech ecosystem, which supports the growth of startups at all stages. The company is in the process of opening an African regional office in Morocco.
About Cypherleak:
Cypherleak is a cyber risk monitoring and scoring startup dedicated to providing businesses with comprehensive insights into their cyber risk exposure. Through cutting-edge Machine Learning and advanced analytics, Cypherleak empowers organizations to proactively assess, manage and mitigate cyber threats.
About Maroc Numeric Fund II :
Maroc Numeric Fund II (MNF II) is a VC fund investing both in startups based in Morocco and in startups founded by Moroccan diaspora all around the world. It was created as part of the Innov Invest program launched by Tamwilcom (formerly CCG), and its shareholders include Tamwilcom, Attijariwafa Bank, Chaabi Capital Investissement, BMCE Bank of Africa and MITC, the Technopark's managing company.
MNF II is the successor to the MNF fund launched in 2010 and reaching the end of its investment period in 2016.  Both funds have invested in 25 startups so far. Maroc Numeric Fund II is a limited company under Moroccan law, whose head office is located in Technopark Casablanca.
About QIC DVP:
Qatar Insurance Company (QIC) is a publicly listed insurer with a consistent performance history of over 58 years and a global underwriting footprint, through its international Reinsurance and Lloyds Syndicate group entities. Today, QIC is the market leader in Qatar and a dominant insurer in the GCC and MENA regions. QIC is the largest insurance company in the MENA region by total assets.
Digital Venture Partners (DVP) aims to reshape the digital insurance landscape in the MENA region, by building new digital ventures, and strategically investing in high potential early-stage startups. QIC DVP is on a mission to ignite, nurture and orchestrate the insurtech ecosystem in the MENA region.