February 22, 2023
Category:

Investment, Portfolio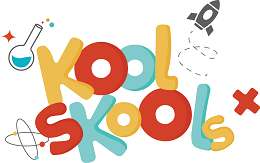 After a first fundraising with Maroc Numeric Fund II and another investor in 2020, Koolskools has just finalized a second fundraising of 10 million Dirhams (USD ~1 million) with Azur Innovation Fund. It will consolidate Koolskools' presence nationally and initiate its international development.
Koolskools is a collaborative educational platform that responds to pedagogical issues, thanks to the digitalization of the various processes (interactive lessons and exercises, content bank, live lessons, monitoring of skills acquisition, remediation process, etc.). The educational platform also offers digital management of school life (student files, absences, report cards, payment management, etc.).
Since its launch, Koolskools has experienced strong growth and benefits from an ideal combination, bringing together the deep confidence of its investors, a competent and complementary team, enabling the platform today to become a major player in terms of digitalization of education in Morocco. And this, by collaborating with more than 110 schools and more than 70,000 students.
Koolskools also has the ambition to democratize access to quality educational content and close monitoring for as many students as possible, regardless of their social level.
The funds raised will thus enable the latter to acquire human, technical, marketing and commercial resources, in order to serve its development strategy on a national and international scale.
About Azur Innovation Fund
Azur Innovation Fund is a public-private seed fund which aims to provide capital and quasi-equity financing for innovative start-ups in Morocco.
The Fund, domiciled in Morocco, was created at the initiative of the Moroccan government, "Innov Invest", which aims to promote entrepreneurship and the development of VSMEs, by supporting high-growth start-ups through a financing structure combining public and private financing using several financing tools and a protection mechanism against private investment losses.
About KoolSkools
Koolskools, published by EdAll, is a Moroccan Edtech startup created in 2020, with the mission of becoming a key player in the digitalization of education in Morocco and abroad.