Amal El Rhayti
BMCE Bank Of Africa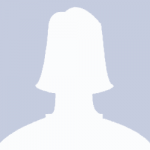 Amal El Rhayti is Director of Portfolio Management at BMCE Bank Of Africa, where she is responsible for managing the bank's portfolio of investments and developing the group's presence by identifying opportunities and leading the process of acquiring or creating new subsidiaries.
She is also involved in conducting the analysis of current investments to make recommendations regarding strategy, organization and synergies with the group.
Before joining BMCE Bank of Africa, Amal worked for Ernst & Young as a director and was responsible for due diligence assignments for many international groups.
Amal is also a member of the boards of directors of several entities, and is also a member of several investment fund committees.
Amal is very interested in education issues and has actively participated in literacy programs as a volunteer; she has recently developed a particular interest in entrepreneurship and SME development in Morocco.
Amal holds a Master's degree in Finance from ISCAE and is a chartered accountant. She is also a part-time teacher in business schools and provides training in finance and strategy.