November 28, 2022
Category:

MNF II, Portfolio

Atlan Space, a Moroccan deep technology startup, has just launched a new product "Atlan Geo" intended for topographers and more generally for actors in the sectors of land use planning, construction and public works, mining, agriculture, scientific research, and geographic information systems. It is a vertical take-off and landing drone (VTOL) equipped with Artificial Intelligence, provided turnkey by the startup.
The technology behind this new product is the one developed by Atlan Space under the name "Atlan Nano" and which is the subject of patents in Morocco and internationally. It is an Artificial Intelligence module embedded on drones to make them completely autonomous, more efficient and able to fly safely beyond visual line of sight (BVLOS), while keeping a high quality of collected data and the possibility to make decisions in real time. This module is the core of the first product launched by the company under the name "Atlan Insight", targeting institutional and non-governmental organizations (NGOs) for more complex missions such as the fight against illegal fishing, migrants rescue, or the surveillance of oceans.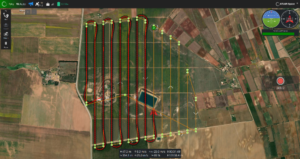 In 2020, the stratup had raised 10 million dirhams from Maroc Numeric Fund II, for business development as well as new product development.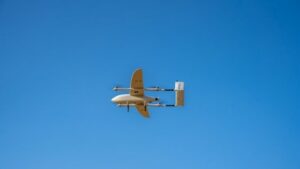 This new product, Atlan Geo, responds to a local need of topographers and any professional having to carry out mapping missions, with the basic functionalities offered by Atlan Nano, such as autonomous navigation with optimal planning of flights and routes, and analysis/qualification of the collected data with their pre-processing in real time, which allows to avoid the redeployment of the drone in case of collection of data that does not comply with the mission.