June 23, 2022
Category:

MNF, Portfolio
Manageo, the first SaaS-based enterprise management solution in Morocco, is celebrating its first year of operation in Abidjan this month, following the creation in 2021 of a local subsidiary to support its development in West Africa.
"As part of our international development, the choice of a French-speaking African country came naturally for several reasons. First, the geographical and cultural proximity with the majority of the countries in this region. Second, the existence of a common currency (FCFA) as well as a free trade zone, facilitating the deployment of the solution for all these countries. And finally, the considerable potential of Côte d'Ivoire, which has an ecosystem of SMEs and entrepreneurs in full transformation in search of digital solutions to support their development. Our presence in Abidjan, allowed us to approach the SMEs of the various countries in the region" says Youssef Lemrini, CEO of the company.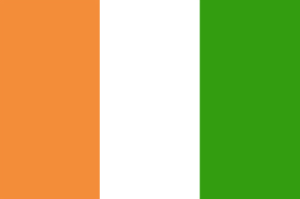 To recall, Manageo was launched in 2015 by Youssef Lemrini, with the ambition to create a complete management solution for Moroccan SMEs. Immediately, Maroc Numeric Fund joined the startup's funding round at the end of 2016 with a ticket of 2 MDH to initiate the company's development at the national level. Today, Manageo has more than 1,000 active customers spread over 7 countries (Morocco, Ivory Coast, Senegal, Cameroon, Mali, Guinea and the Democratic Republic of Congo), who use the platform on a regular basis, and for whom Manageo is the management tool used to run their business on a daily basis. "Distinguished Moroccan companies from all sectors have trusted us since our inception. These include Telquel Media, Bonzai, Adweb, H&H IP LAW, Cyclad Maroc, Les Douceurs du Maroc, and many other companies in Morocco and Sub-Saharan Africa," adds Youssef Lemrini.
The Manageo solution helps small and medium-sized businesses with their pre-accounting by offering, in addition to invoicing, revenue and expense tracking, cash management, accruals, inventory management and other modules specific to certain industries.