Driss TRAKI
Entrepreneur and Independant Strategy Consultant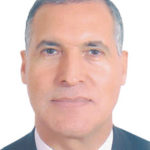 After his Civil Service, he joined the ONA group, where he held several positions of responsibility (Director, Deputy General Director, Deputy General Manager, General Manager, Chairman and CEO) in the Sopriam, Centrale Laitière, Lesieur Cristal subsidiaries and the mining sector. Between his missions at the ONA, Mr. Traki spent a period in the public administration, as Chief of Staff to the Minister of Foreign Trade, and the Minister of Finance.
He has also held senior management positions within the OCP Group. His last position, as an employee, was President and Chief Executive Officer of Compagnie Minière de Touissit.
Since 2011, Mr. Traki is an independent entrepreneur and strategy consultant.
Driss Traki is a graduate of Ecole Polytechnique de Paris and Ecole des Mines de Paris.